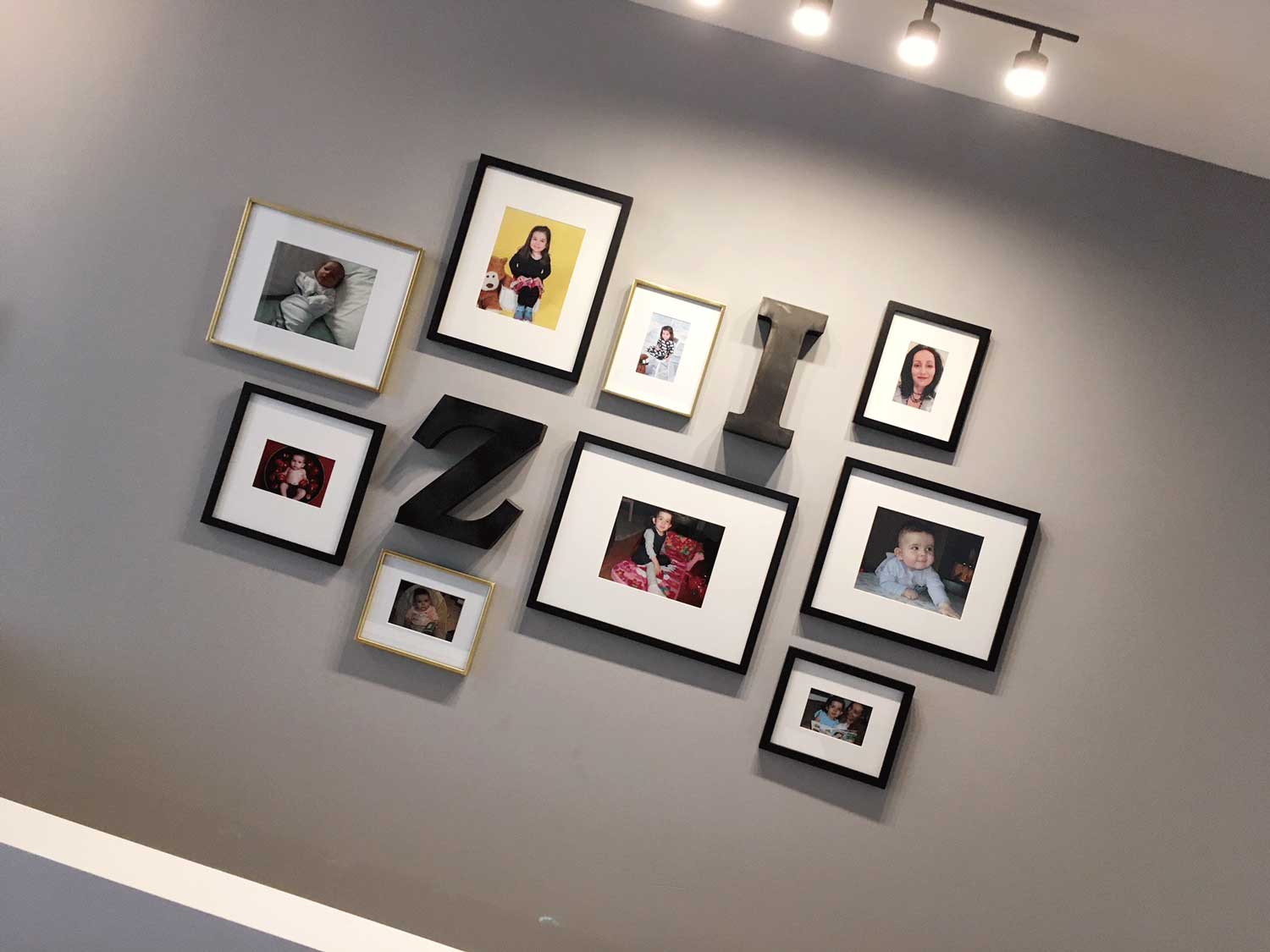 MAKE YOUR FIRST FRAME MOSAIC LIKE A PRO!
You saw a beautiful inspiration picture of frames on Pinterest and you thought that it would be so beautiful in your living room. You bought several frames for a few tens of dollars. You chose beautiful trip pictures in black and white and you positioned them in the frame, then came the moment to install them! But there, you feel like a little anxiety, you don't know where to hang them, how to center the mosaic? And how to get the same space between all the frames? You told yourself that you'd wait a bit and you put the frames under your bed! Well, it is time to dust them off because I'll give you the pro method to make your perfectly imperfect mosaic of frames!
Before revealing to you the first step, I will give you a little advice to choose your frames. The law is to have a minimum of two similar frames. For example, if you have 9 black frames and 1 gold frame, it isn't balanced. Always use a minimum of two frames of the same color. Also choose frame dimensions that form a family.
Now that you chose your pretty frames, you'll need Kraft paper. You can take packaging paper or recycled journals. What works best is a slightly thick paper that doesn't roll. Place your frame upside down on the paper and, with a pencil, mark the outline and cut the square with scissors. Repeat for every frame!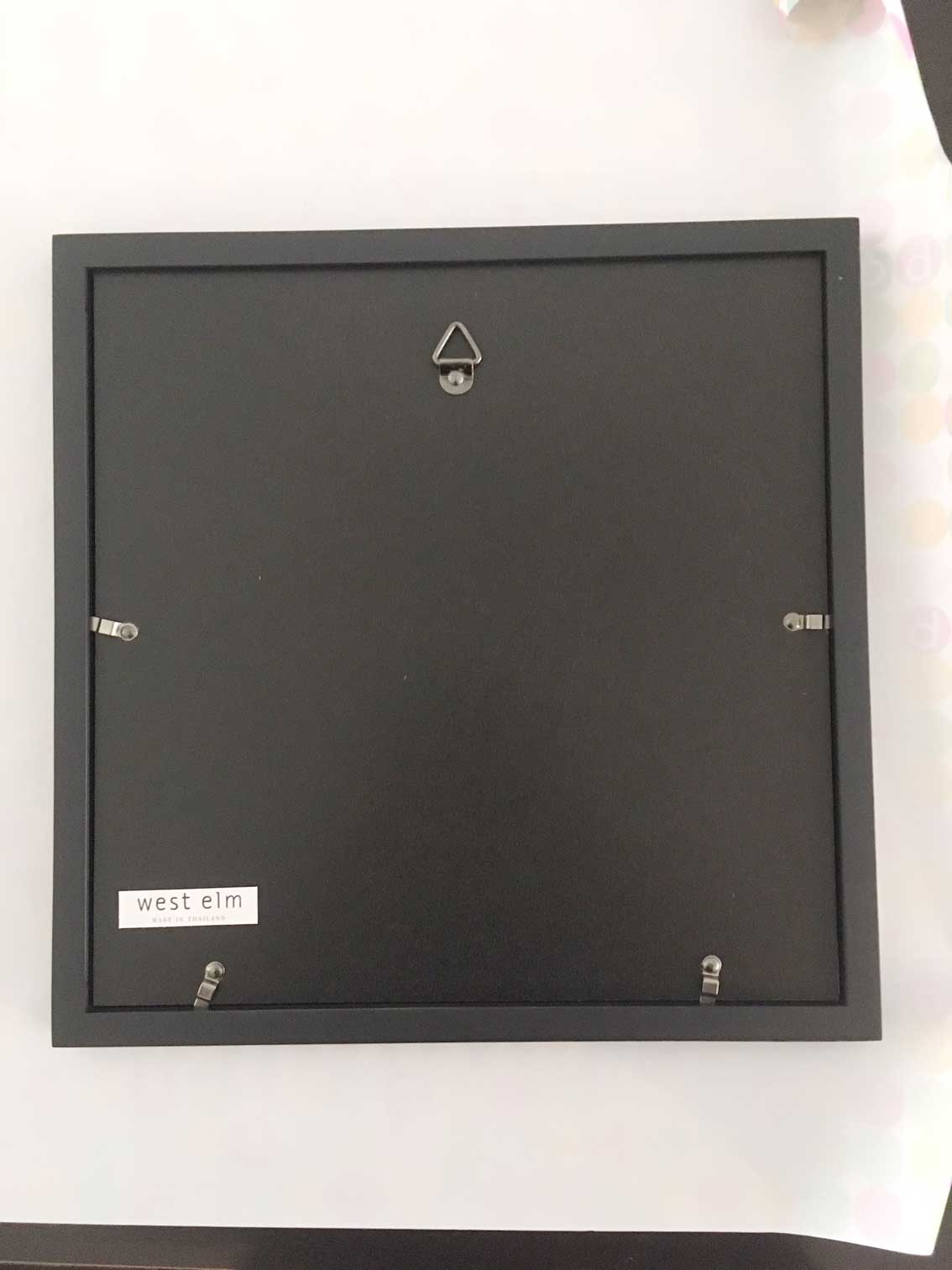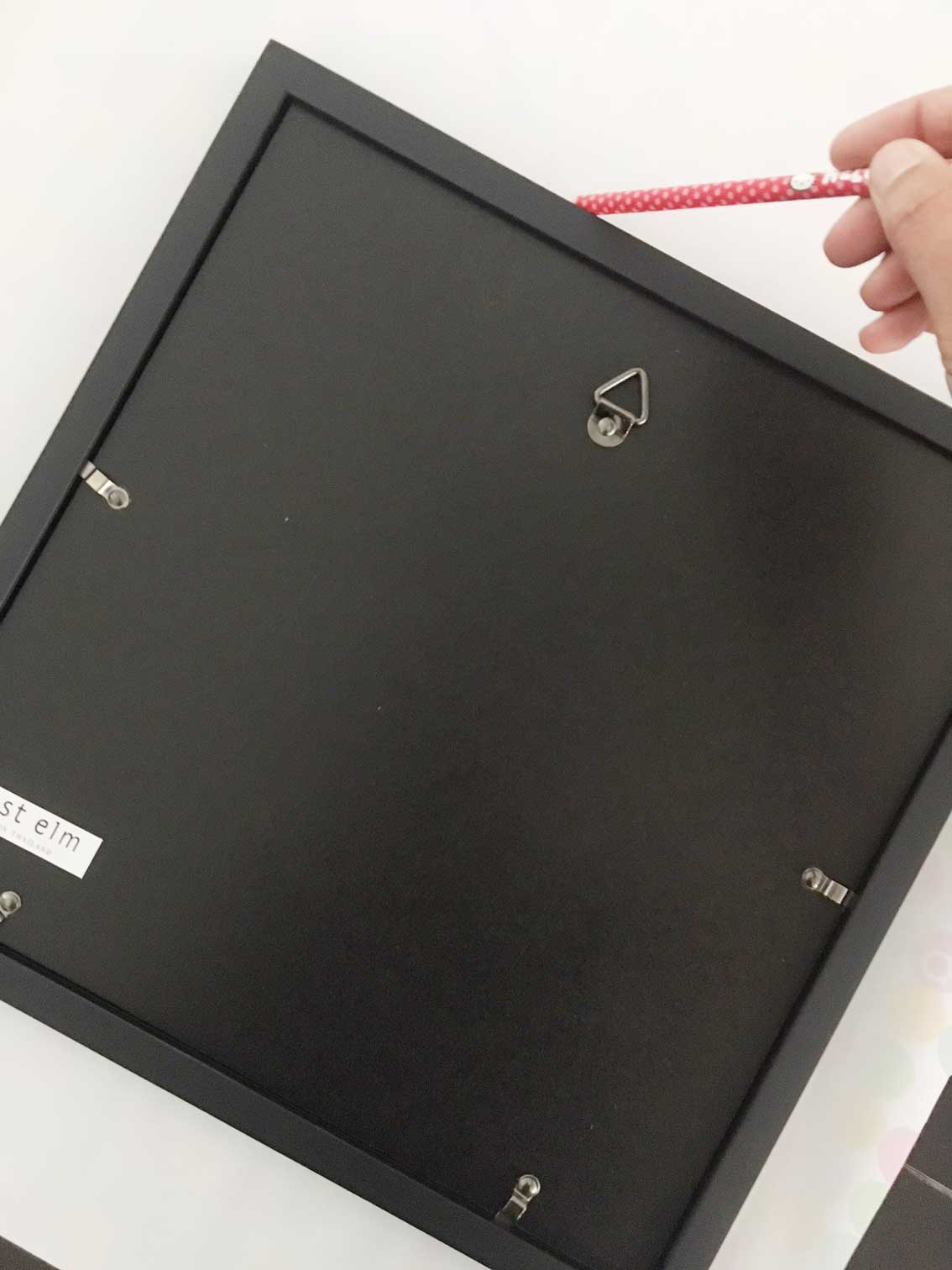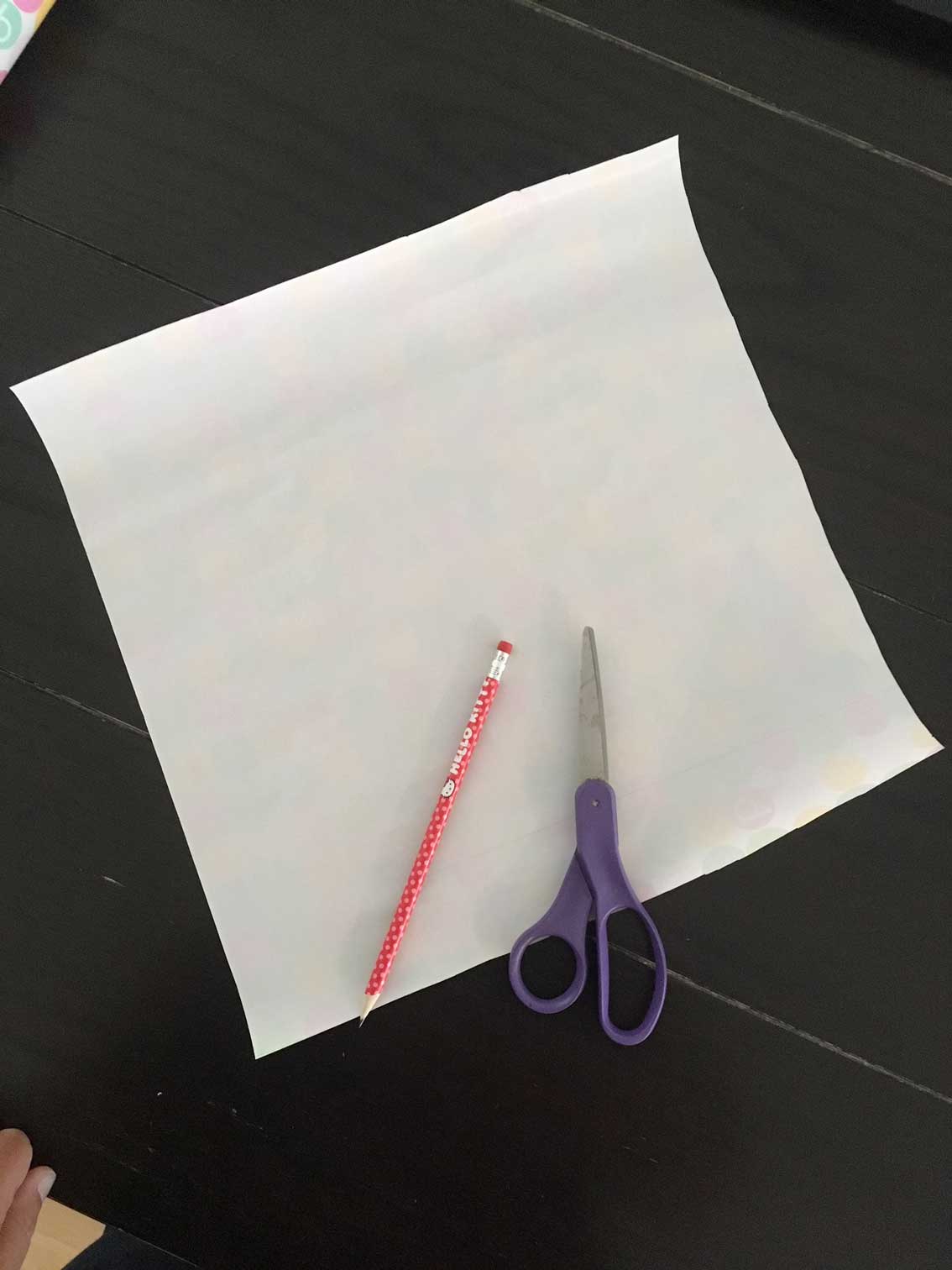 Second step, take place on the ground before the wall on which you desire to install the frames. Make space so that you can place your mosaic on the floor. Start by a frame in the middle and build the mosaic around it. Try many times and take pictures of each attempt to compare them. Once you have chosen your favorite pattern, replace them in the good order on the floor!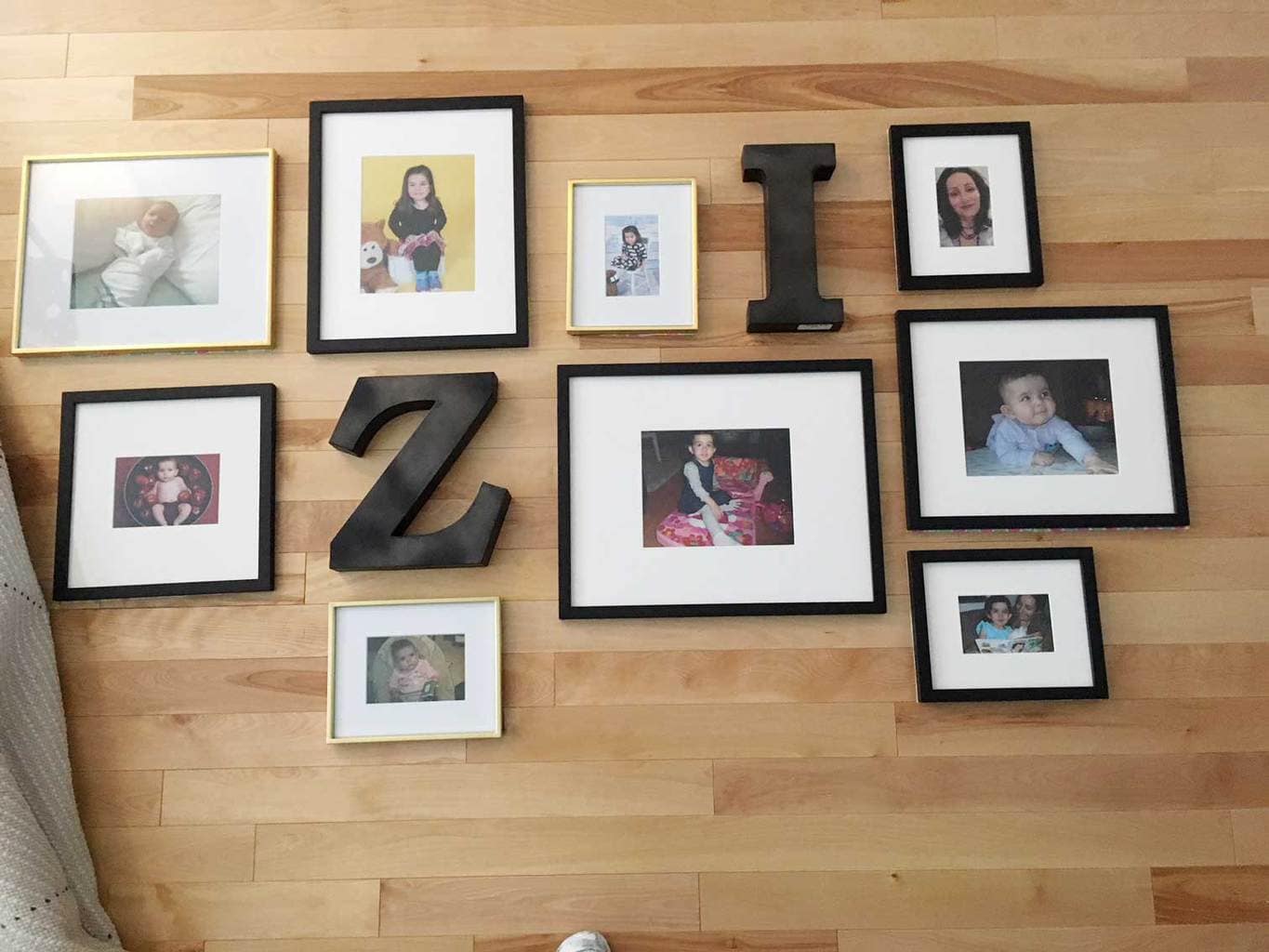 Then, you'll recreate the layout with your paper formats of frames by installing them on the wall with blue adhesive! You can move them as you wish to center the whole of the frames, on the width as well as on the height.
Once you are satisfied with your design, it's the moment to pierce the holes in the wall! Verify how each frame is made to place the screw at the right place. By the way, use a drywall screw with a flat head. No need to use plastic dowels, a screw is enough to support a frame. Start by installing the central frame and continue the mosaic around it, so if you have some adjustments to make along the way it won't influence too much the final result!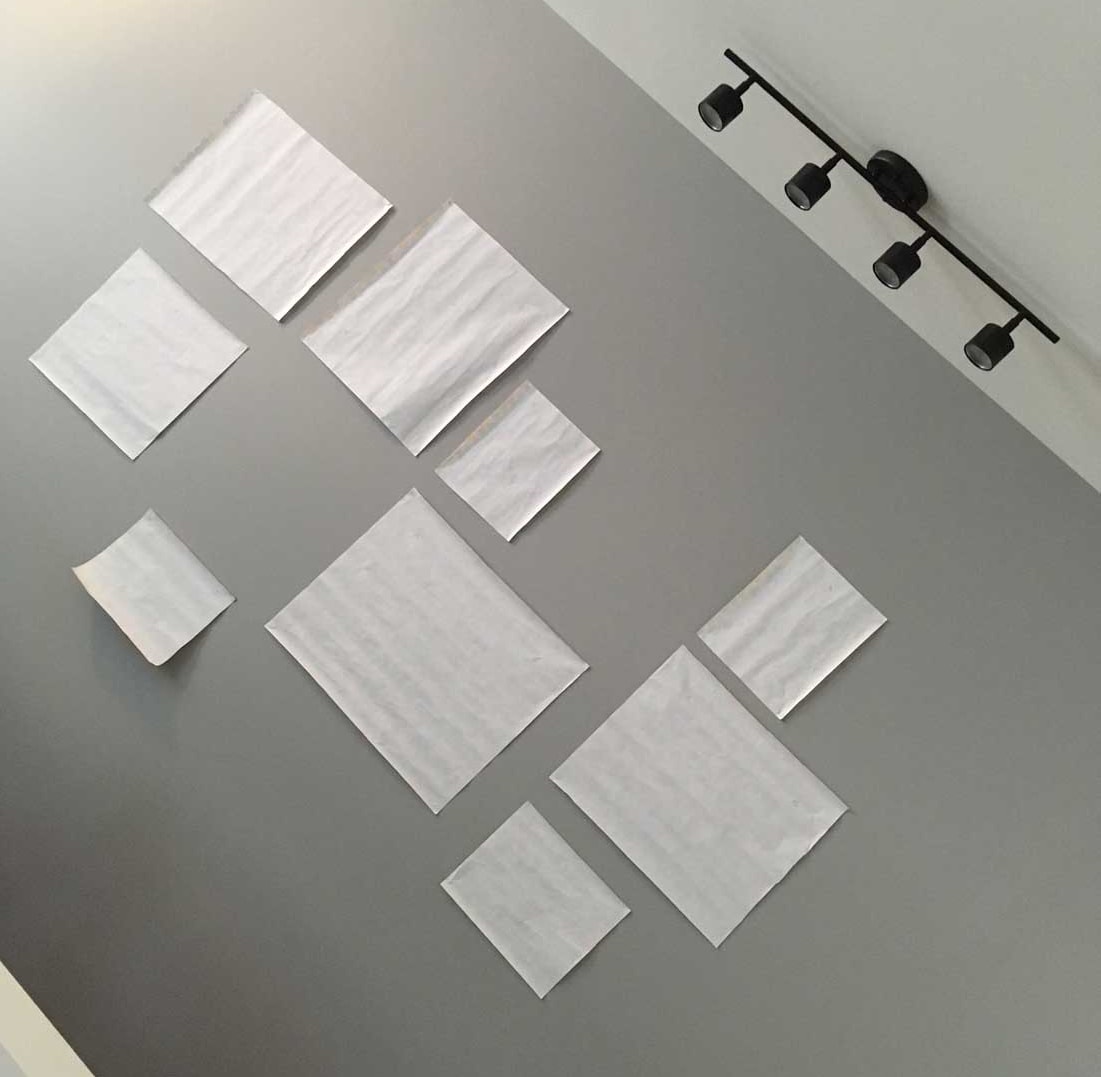 If, like me, your frame mosaic project is above the stairs, on a tall wall, you'll need specific equipment to install yourself securely in the stairs. If necessary, required equipment should be loaned.