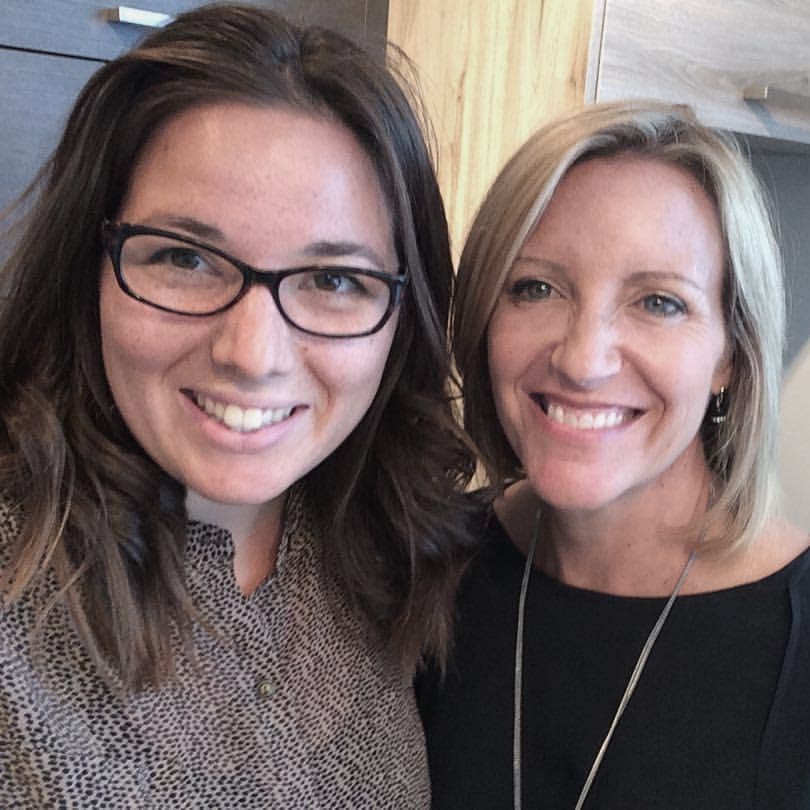 TOP 7 BEST INTERIOR DESIGNERS IN QUEBEC
TOP 7 OF THE MOST WIDELY RECOGNIZED INTERIOR DESIGNERS IN QUEBEC
There is a panoply of good interior designers in Quebec, but only a few stand out from the mass for their talent, their style and their presence in the medias. My goal here is to browse through the seasoned designers from Quebec that I admire the most and that inspire me to improve myself every day as I create extraordinary homes for you. Here they are:
Manon Leblanc
Born to parents both active in the design and furniture-making fields, Manon Leblanc is passionate about decoration and design. At the age of 22, she created her first workshop and hired her first employee at 23! She cumulates more than 20 years of experience in interior design and she has realized facades and decors for businesses and restaurants alike. Her notoriety quickly brought her to participate in television programs in the decoration field.
She has appeared in the ''Saisons de Clodine'', before staring on Canal Vie. With the shows '' Manon, tu m'inspires'', ''Ma maison signée Manon Leblanc'' and ''Manon, flippe ma salle de bain'', the designer shared her refined yet accessible style with viewers.
She offers complete residential services to individuals. A team of exceptional professionals surrounds her to answer the demand, but she personally contributes to each project.
Brigitte Poitras
We know Brigitte well from her show ''Bye Bye Maison'', the onlyhome staging show produced in Quebec. In fact, she followed a formation in 2004 in the US and gave herself the mission to adapt home staging to Quebec's reality and to make it known by the biggest number possible. We should also mention that she succeeded with brio, since she launches her twelfthtwelfth season for Bye Bye Maison.
With her backgroundin administration and her talent for design and decoration, she has all the necessary qualities to manage her business Idéco, which offers complete interior design services, decoration andhome staging to individuals in many regions surrounding Montreal. To do so, she is accompanied by a team of skilled professionals. Idéco's philosophy is to convey Brigitte's passion and know-how to bring magic to clients' properties!
One of her dreams is to create a foundation with the goal to help people improve their living space. In her own (traduced from French) words: '' many people write to me to tell me how they would love to have the means to make their home warmer, more comfortable for their family. Feeling good at home, it should be possible, with a little help''.
Enock-Robin Turcotte
Since his youngest age, Enock grew in the artistic field and had the chance to practice dance, choreography, puppetry and staging. He continues, to this day, to rub shoulders with this universe in co-animating the show ''Bye Bye Maison'' with Brigitte Poitras, diffused on Canal Vie.
His enterprise Enock-Robin Design, it's a professional and perfectionist team that works hard. He realizes only residential projects. His vision is to '' answer to diversified customer bases by fulfilling theirs needs, both demanding and precise or downright uncertain, by offering a service of exceptional quality, in the respect of professional ethic, always with boldness, yet flexibility''.
His career brought him to travel often. Thus, he was exposed to different design styles, notably in Asia, in America and Europe. He therefore has a unique signature when it comes to project conception and always suggests this little something that is unexpected and popping.
Émilie Cerretti
Spokesperson in the last 4 years for Montreal's Salon ExpoHabitation, Émilie Cerretti is a very creative interior designer and stylist. She succeeds at every decoration challenge. There is a lot of interesting content on her blog for crafters like us.
Since 10 years, she is very present on the television. We can see her in numerous shows on Canal Vie, such as ''Laisse faire je vais l'faire'', ''Décore ta vie'', ''Pimp mon garage'', ''Tous pour un chalet'' and presently in ''Ouvrez, on ne sait jamais''. She also does the video capsules ''Vite fait, bien fait avec Émilie''!
She works as well with other media types. Among others, she writes each month for ''Les idées de ma maison''. Really, her website is a must-see for any decoration adept, it is a huge inspiration for me!
Denis Bourgeois Design
Very young, Denis starts conceiving all kinds of unusual objects. At the beginning, he got into a passion for creating concrete interior gardens for his entourage. That is what confirmed his interest in design and motivated him to study interior design.
With his journey in architecture, Denis is specialized in the creation of custom-made integrated furniture, which enables him to maximize space use. His mission is to ''create practical living spaces without sacrificing estheticism''. He is very creative and likes challenges that come with certain architectural obstacles. Textures and bold mixes of materials give his projects a unique signature. He stands out in the field since more than 10 years, with his receptivity and his capacity to precisely note the needs. Residential and commercial design projectscome from everywhere and his fame is growing.
We see him in a few shows on Canal Vie, notably ''Des idées de grandeur'' and ''C'est quoi ton Plan?''. Moreover, he appears on occasions at conferences for the Salon de l'habitation, Home Depot and in some magazine's interviews. Recently, he takes on a new challenge with the launching of a range of compact steel sinks with pure and straight lines, which give off simplicity and personality.
Caroline Dragon
This young entrepreneur woman has one of the most impressive journeys. Before getting to the age of 30, she becomes business leader, teacher, tv columnist, adoptive mother, owner of a centenary building, employer and project promoter. She is fueled by challenges and, before her 40th birthday, her goals are to build a host family, to become consultant for her city and to restore her centenary property.
She appeared on Canal Vie in the show ''Des idées de grandeurs'' and continues to be a collaborating designer for this renowned television channel.
Isabelle Viau –DécoStyle
Isabelle Viau owns her business, DécoStyle, since 2007. She acquired, in her 10 years of experience, some considerable skills in all the processes of design. Indeed, she realizes projects from the meeting with clients to the following of the construction site. She stands out for her dynamic, motivated and enterprising personality. It is important for her that her projects reflect both ingenuity and functionality.
Isabelle has realized very impressing commercial and residential projects, which quickly gave her a notoriety in the field and beyond. She recently participated in the show ''C'est quoi ton plan?'' on Canal Vie.
One of the strengths of DécoStyle Design is its young and dynamic team that offers turnkey services for every design project.