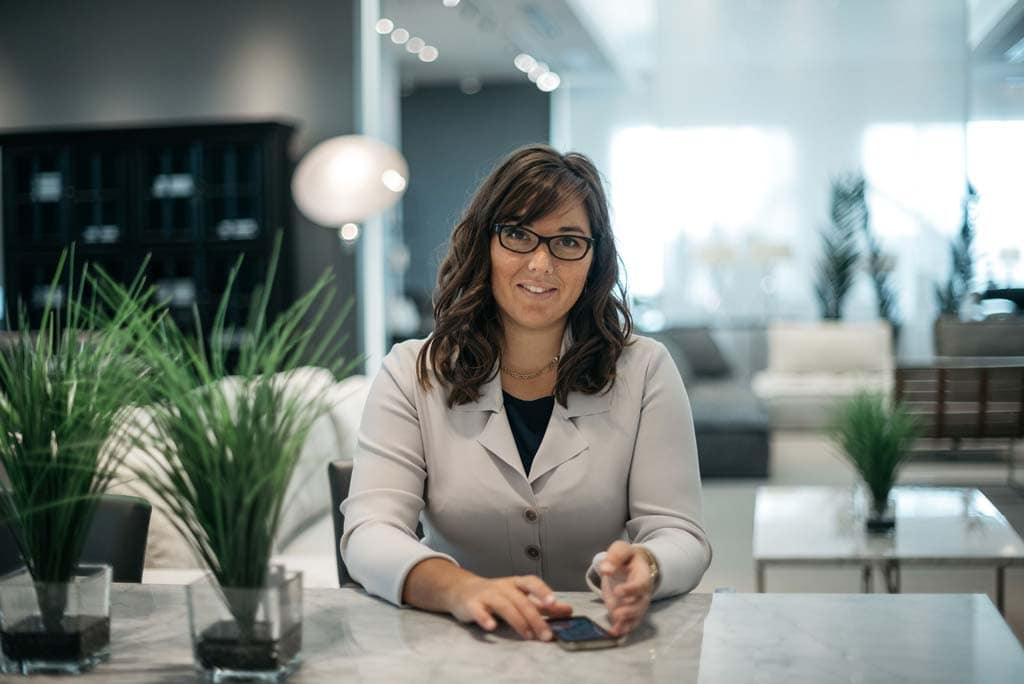 Who is Jessica?
Meet Jessica
Behind my role as an interior designer, I have many interests and stories to share with you! I do it in all humility and if you wish, don't hesitate to write to me, right below. It will be a great pleasure to talk with you!
I have studiedin France,in a privateindustrialdesignschool.
After I had completed my technique in interior design, I did a baccalaureate in industrial design at the Université de Montréal While in my third year of studies, I had the chance to take a session abroad, in a private design school in Paris. There, I learned how to better develop my artistic side.
I am a passionate cyclist.
I adore it!! I have ridden my road bicycle for 8 years already, but more seriously since the last 3 years when I joined a bicycle club. In summer, from April (hihi) to September, I practice it at least 2 times weekly. Traveled distances range from about 50 km to about 130 km.
I also participated in 3 consecutive seasons for the Make a Wish 48h Challenge. In sub-team of 6 persons, we gathered more than 50 000$ for sick children and rolled in relay for 48h. It was such a challenge that I am very proud to have picked up.
I am a young real estateinvestor.
As a designer, it is certain that I like houses and properties. I wanted to acquire a different experience by becoming a residence owner and by using my work as a designer in it. I have to my credit 2 condos and a house. I don't live in the house haha! In the real estate vernacular, one can say I have three doors! I am very proud of it and have had fun renovating and managing them. It really is a bonus in my work as a designer, I have a better understanding of the installation of diverse materials and the unfolding of construction sites!
Ihave a gift for drawing.
Since a very young age, I adored drawing. It is an activity that I use to meditate. I perfected my talent with many drawing classes during my teenage years. Then, at university, I learned to surpass myself. I draw in vacation; I always carry a little sketch booklet in which I draft objects or landscapes that I encounter. Recently, I created masterpieces to decorate your homes: I drew London Bridge and the Frontenac castle. I push my limits with every drawing. To see how it went, click here.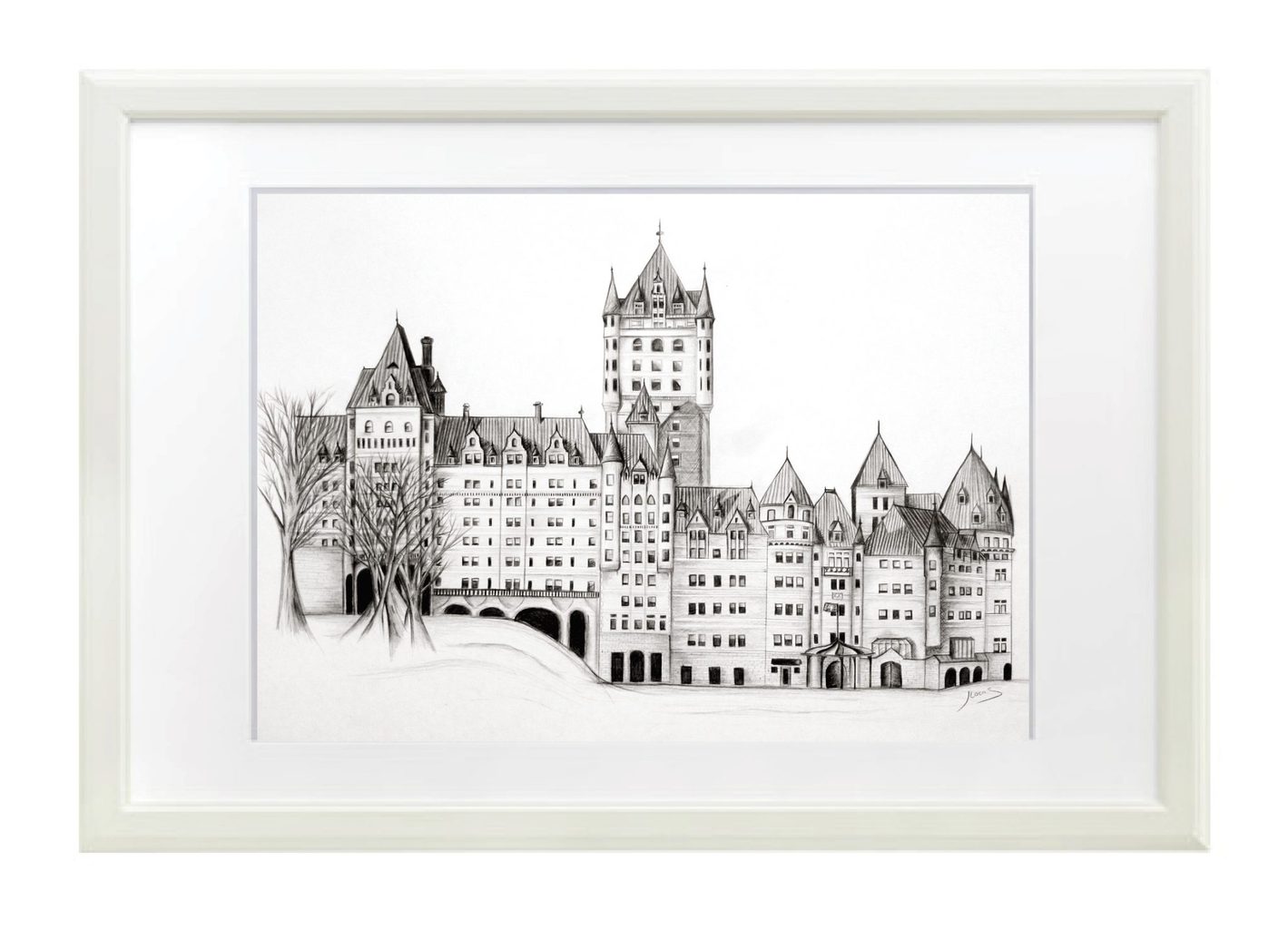 I am positive.
When I ask a relative to describe me, it's certain that they will say that I am positive, that I always see the best in a situation, that I inspire them to focus on what is great or on little possible upgrades that show up in their situations. I think it's natural, I never had to work to be positive. I try my best to transmit to others my energy, which I am really happy to have: she enables me to be persevering.
I am unable to stay put more than 3 hours.
OMG so much, I am super into sports and practice sports at least 5 times per week. I always feel the need to move in order to feel good. I arranged myself a standing desk to stretch and get the blood flowing when I must spend the entire day on the computer.
I was raised in the countryside andlove camping as well as outdoors.
My parents have lived in the Eastern townships, on a vast wooded plot since I was 6. With my brother and my sister, we had fun building little shacks and we had a small stone house for each of us! My parents gave me the passion for camping, hiking and every outdoor sport. There is nothing better to recharge than to find ourselves in wilderness.
Ihave run two times Montreal OasisMarathon.
One can say that I like a good challenge! Running an entire marathon was indeed such a challenge for me. I had always dreamed to do it and I decided to read on the subject, realizing that it was accessible for everyone! You just need to be persevering and disciplined to succeed. Everything is a matter of training and rigor! But when you cross the arriving line, the feeling of accomplishment is so intense that it is all worth it! I will always remember this moment.
Ihavealready beenlifeguard at theMemphremagog.
Beside liking to bicycle and to run, I am not bad at swimming! However, I never did a triathlon and competition never interested me. I did all my lifeguard classes, but it wasn't easy. Then, I worked on camping sites, at Bromont's water slides and finally at Magog's beach as a lifeguard!
My parentsforgot me in a Walt Disneyride when I was 4.
When I was little, my parents brought us to Walt Disney with some friends. We were a whole gang of kids! In a tiny plane ride, we had to be two by two, but our group was uneven. Therefore, I did the attraction with a young girl I didn't know. When everyone left the ride, I was unable to unfasten my belt. They were all leaving, and nobody was hearing my request for help! Finally, it's the young girl that came back to free me as my parents were already gone in the street, in another direction. I ran to catch them up, I was panicked! I remember the scene like it was yesterday. Hahaha, but I do laugh a lot about it today and I wouldn't trade my parents for nothing in the world. Maybe I would have become a Disney princess after all!