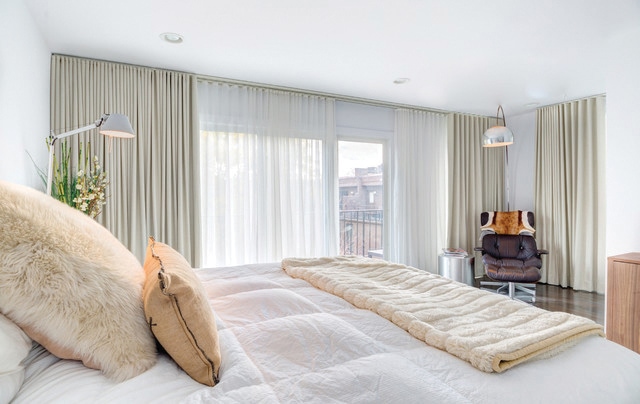 WINDOW DRESSING TRENDS
In this article, Jessica Locas presents her selection of favorites window dressings. She chose them for their style as well as for the practical and functional side. This guide will help you choose the best window dressing according to your needs.
THE CURTAINS
We principally use curtains to give an enveloping effect and a chic aspect to a room. Different fabrics are available depending on your needs and your style. We can use opaque curtains for a bedroom or use translucent curtains to dress up a living room's walls while keeping intimacy.
If we want a more luminous effect, veiling is preferable, it will let a maximum of light pass through. Velvet curtains are really trending, they bring a dramatic side to the decor and offer a complete opacity.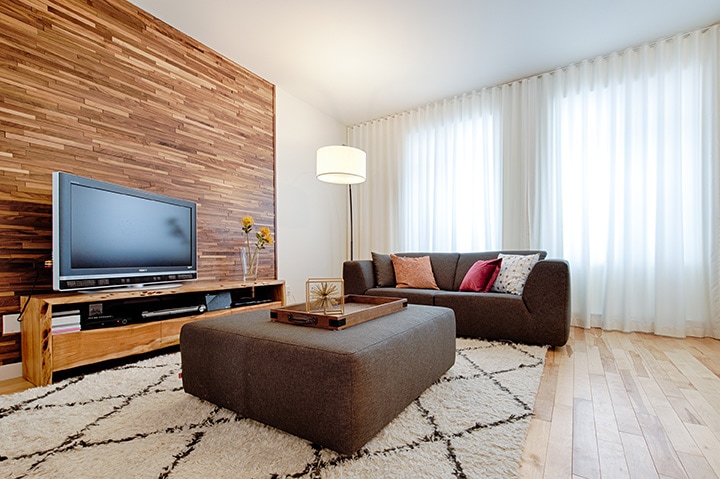 THE ROMAN CURTAIN
A roman curtain is an interior blind whose fabric wrinkles when it is pulled up with a cord.
It looks like simple window veiling, but the latter can't be pulled up. We use it to obtain a refined style. The fabric choices are really varied since they are, most of the time, custom made.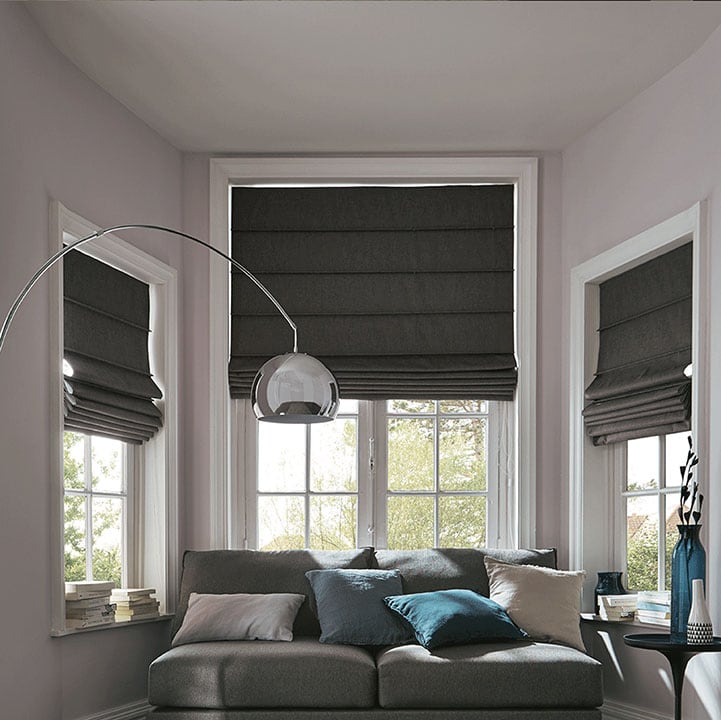 THE ROLLER SHADES
Roller shades are very practical and offer a cleaner look. Jessica suggests to choose them without valance or with a metal one.
There are 4 types of fabric fluently used:
1- Opaque shades : We mainly use them in bedrooms or where it is necessary to block as much light as possible. Often, we add curtain panels to better dress the window.
2- Translucent shades : There are many choices of very beautiful textured fabrics that let light through. They are ideal for the living room.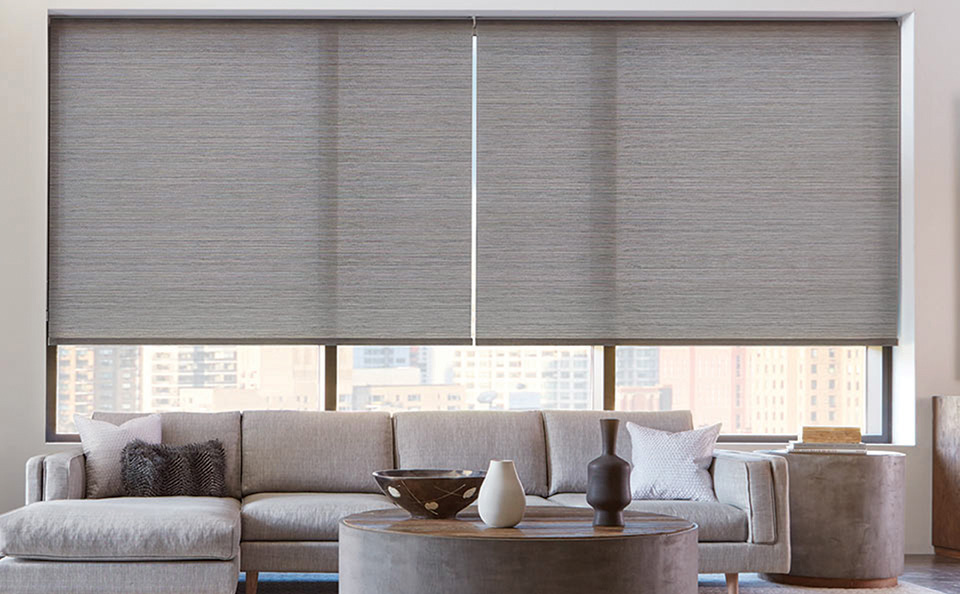 3- Solar shades : It's a vinyl shade that is braided in a way that lets luminosity pass according to a chosen percentage. Depending on the chosen model, the solar shade will let through 1% to 10% of the light. It's an ideal product for an office or a dining room where the sun is very strong, but we wish to keep a beautiful brightness while removing a bit of the heat.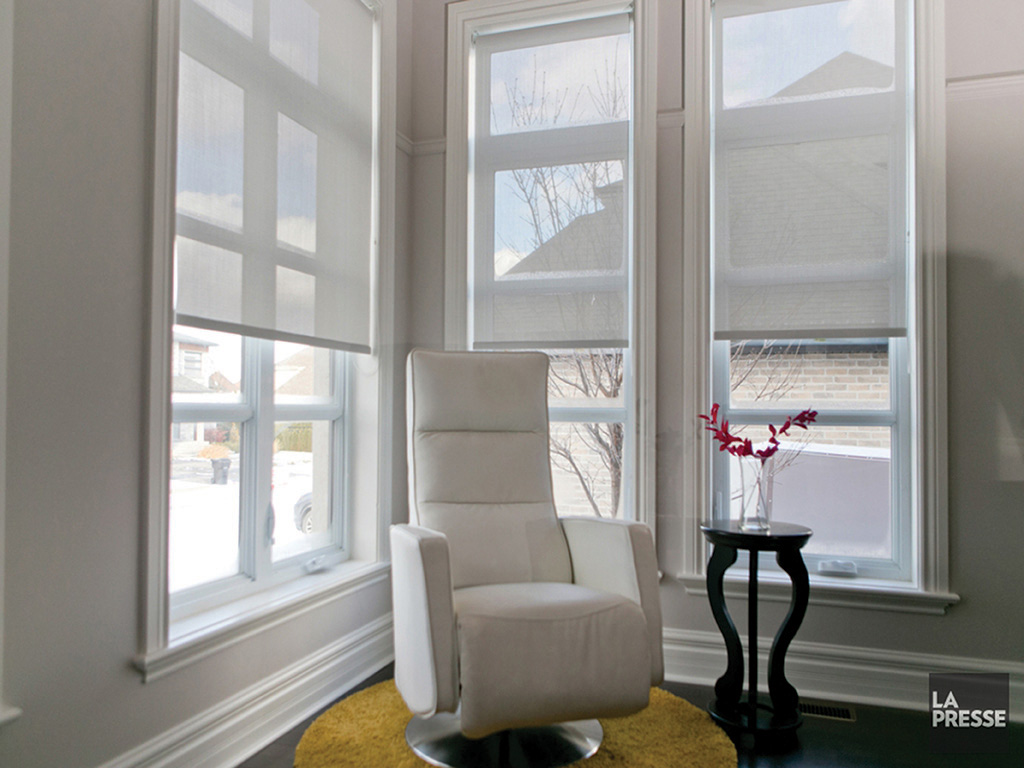 4- Alternated shade : We see more and more this type of shade in modern houses. It's a shade that has horizontal stripes that are opaque and others that are translucent. When we turn the blind, the opaque stripes overlap and light can't get through. While alternating translucent and opaque stripes enables the light to enter and to see outside.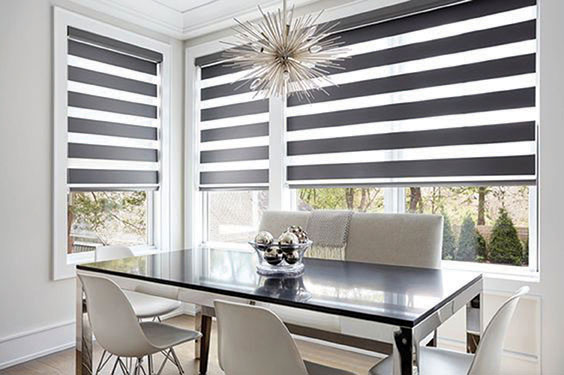 THE HONEYCOMB BLIND
The honeycomb blind is often called the bee blind since its construction is in the shape of the cells of a bee hive. It's the type of blind that offers the best isolation qualities and an energy efficient alternative for your windows. It is handled without any cord. With its snap button mechanism, you can raise and lower it directly at the desired height.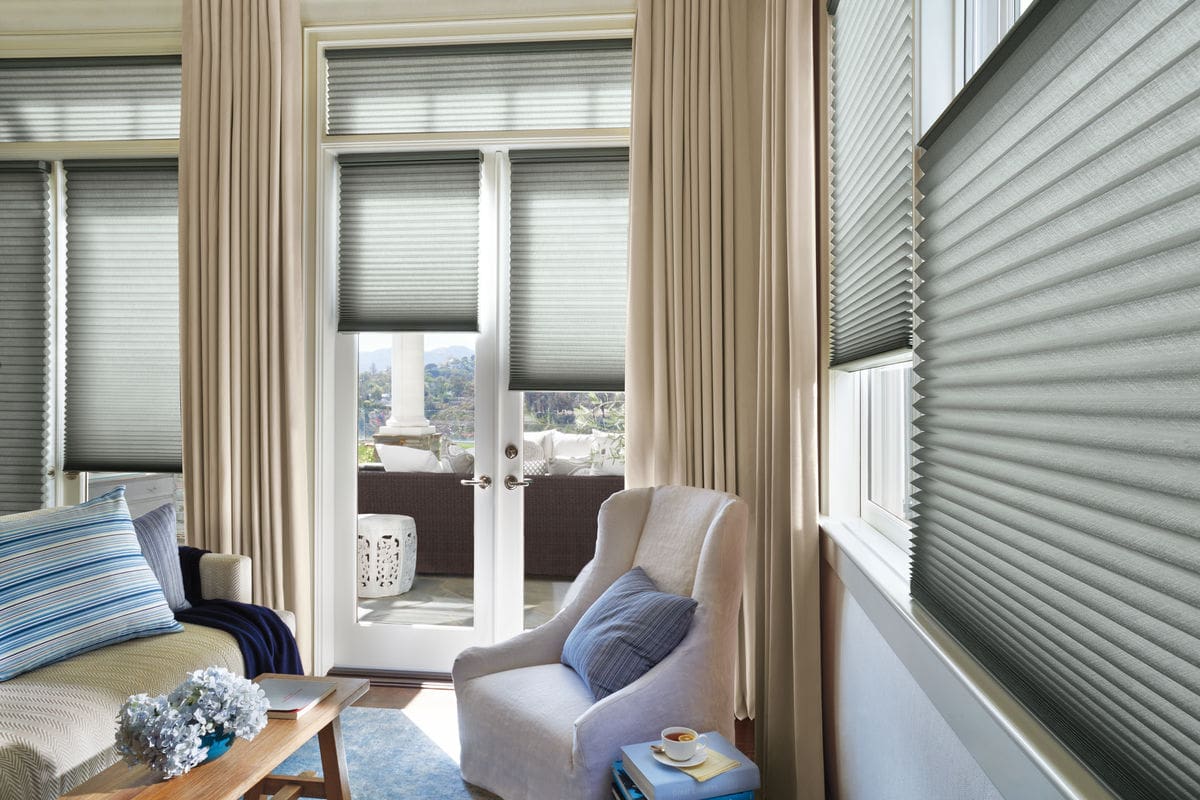 To conclude, we invite you to think about the next questions:
Do you need intimacy in this room?
Do you often open the window dressings in this room?
Are you looking for a cleaner or a dressier look?
With all these informations, you now know the choices that are offered to you to choose the right window dressing! Don't hesitate to contact our team for more support.
Ask for a consultation