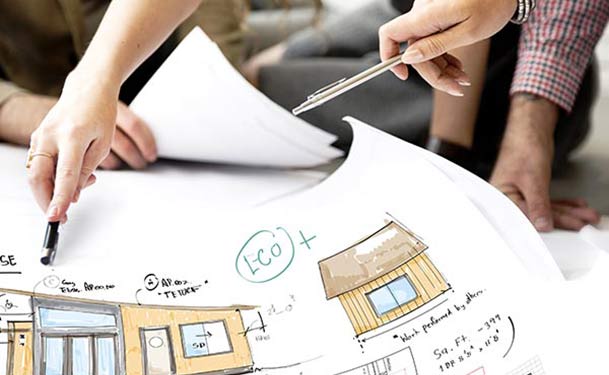 IS IT FUN TO WORK WITH A DESIGNER?
You have found your dream house on the south shore of Montreal and wish to highlight the full potential of this property? You have never collaborated with an interior designer and you wonder how it goes, what will be the unfolding and what experience you'll get from it? Is it like in the tv shows, where the client fall on the nerves of the interior designer?
Let me explain to you in details the marvelous experience that you will soon begin!
First, you must chose carefully your designer. Give a look to many interior designers' web sites, look at their profiles and histories, you must feel the desire to work with her. Then, call the interior designer you selected and verify if her energy matches yours! If yes, ask for a first meeting immediately!
The first meeting unfolds in the comfort of your home, which enables the interior designer to make her preliminary analysis. That is to say that she will gather all the required informations for the realization of the project : measurements recording, photo taking, sketches, and so on. She will also ask you several questions to discover your needs, your expectations and your tastes.
Your duties to prepare for such a meeting are to know what you want! It is not that simple, I know! Here are some ideas: browse through magazines, realize an inspiration board on Pinterest and make some researches of styles on the website Houzz. Then, ask yourself this next question: What is your budget? Be realistic and think about everything you'll need, such as furniture, finishing materials, required workforce. All of this influence the decoration budget. Finally, think beforehand at which level you wish to invest yourself personally in the project. Do you wish for the designer to deliver a turnkey service, or do you have the time to run the shops and supervise the work?
That being said, don't panic if you don't have all the answers! The first meeting is always pretty funny, be relaxed. Consider the interior designer as a friend who will guide you along the process!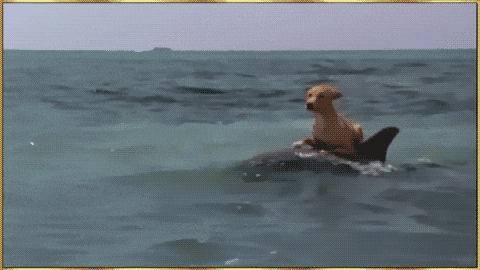 After the first meeting, the designer will present to you a work plan of the next steps with theirs deadlines. Here are examples of services you could need for the realization of your project to simplify your tasks:
Layout plan to review the ground floor's division;

Colored 3D perspectives to see the design of the kitchen or the bathroom;

Interior decoration advices to improve your condo;

Estimated budget for the planning of the furniture needed in your new home;

Choice of wall colors to rejuvenate your home;

Custom made furniture conception to realize a window bench;

Purchasing and shopping of the items proposed in the decorative quote;

Construction site follow up for your kitchen renovation;

Home staging

to sell your house quicker.
Once the designer finishes one step of the design, there will be a second meeting to present one or more propositions. This meeting is always festive, because your project really starts to take form and you finally know what to expect! It is important to give the designer your opinion during this meeting because she'll be able to make changes according to your comments. Depending on the mandate, during this meeting, the interior designer will offer you some choices of materials and finishes to finalize the selection. All to facilitate your task in your renovation project!
When the choices are made, we proceed to ask for submissions from qualified suppliers who have been selected by your interior designer. Almost two weeks are planned for this step. Then, you will be able to make clear choices to respect your budget and obtain what you desire. All you have to do, it is to decide which services you want to retain to realize the project! To note: to book installers or order furniture, a 20% to 70% deposit is required.
At this step of the project, the designer acts as a project manager to coordinate every contributing professionals shifts and to make sure to order all the necessary supplies to realize your magnificent project. Instead of ordering the products from 10 different stores and coordinate the deliveries, you give the mandate to the designer and she'll take care of it like nothing ever happened! If you have the necessary free time, you could also take care of this step by yourself without the interior designer.
Regarding the duration of the construction site, it really depends on the project's extent. In some cases, such as major bathroom or kitchen renovations, I advise my clients to leave on vacation while I manage the construction site for them!
In short, an interior designer is there to establish a trust relationship and help you use your property's potential to its maximum to give you the most well-being daily. To discover six important benefits to hiring an interior designer, read this article.
Here are some of my clients testimonies :
Monique
Jessica's expertise was greatly appreciated with my project going from a 1200 square feet condo to a 800 square feet appartment. Though I was becoming a renter I wanted the effect to be WOW. She took me out of my confort zone to my WOW zone, and that is exactly the comment I get when people come over. She knew how to catch the essence of who I am. I would recommend her to anyone. Deadlines were met as well as budget. Thanks Jessica for everything.
Here is Monique's condo
Nicole
I worked with Jessica for advices on adding counters, decorating my condo's entry and some storage. Her recommendations have answered my needs without being to costly. She recommended competent professionals to me for the works. She is available and answers quickly to mails. She referred me Marie Kondo's book for the benefits of storage. Listening and competent.